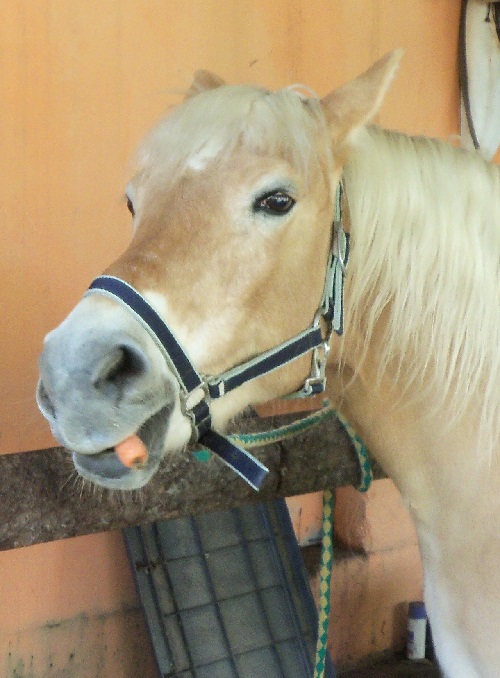 Quinta, a beautiful Haflinger, born circa 1985, belonged to private owners who used her to pull a cart in tandem with another Haflinger.
Unfortunately at night Quinta was tethered in place or in a stall on a very short rope.
This situation so stressed her that she developed a habit of pawing the ground with one hoof.
This tic sufficed for her owners to decide to sell her to a slaughterhouse with the excuse that at night it was annoying to listen to Quinta's continuous pawing.
Luckily, Quinta was rescued from the slaughterhouse and ended up at the Shelter where she can live in tranquility.
And guess what, that tic soon disappeared!
Quinta is a sweet loving horse, silent and discreet...a true love.