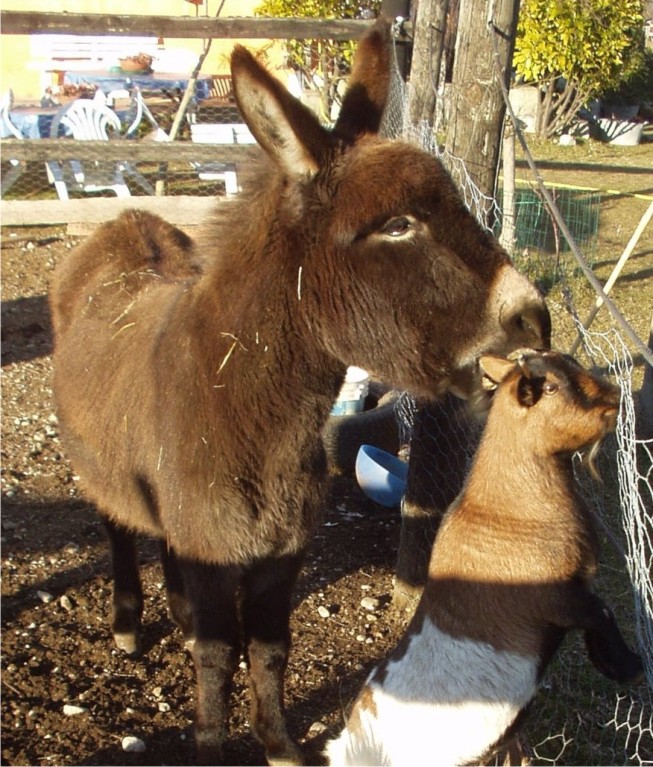 Today Gali livs with Palmira, Betty the goats, four hens.

He loves children and is always happy when the grammar school children come visit. He loves to be petted!

Galileo's gentleness gladdens many children and he's better than any watchdog: when someone arrives at the Shelter he always lets me know.